We believe every community should have the ability to reach their residents during COVID-19 uncertainty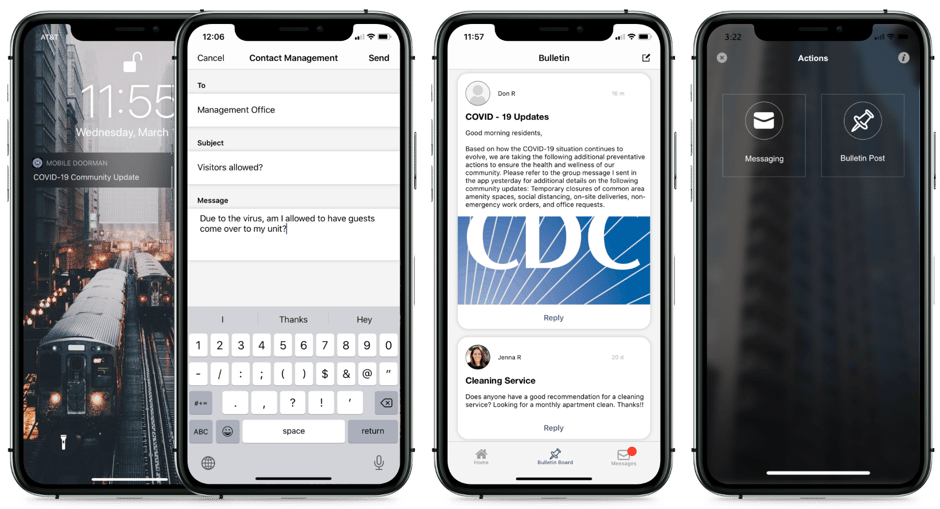 Everyone should have the ability to effectively reach their residents during the uncertainty of COVID-19. That's why we've introduced Mobile Doorman Essential. An all-new communication tool that promotes efficient communication with your community and provides a space for residents to connect with one another.
No commitments.
No timeline restrictions.
No trial necessary.
Just a simple communication app that works.
Use the link below to fill out our quick-start setup form, and have an app in your staff and residents' hands in 5 days or less*.
---
What is Mobile Doorman Essential?
Exactly what it sounds like: A tool created for essential communication needs during an uncertain time.
We've taken the core messaging functionality of the Mobile Doorman product you know and love, and wrapped them into an app that your community can access to help breakdown communication barriers caused by COVID-19.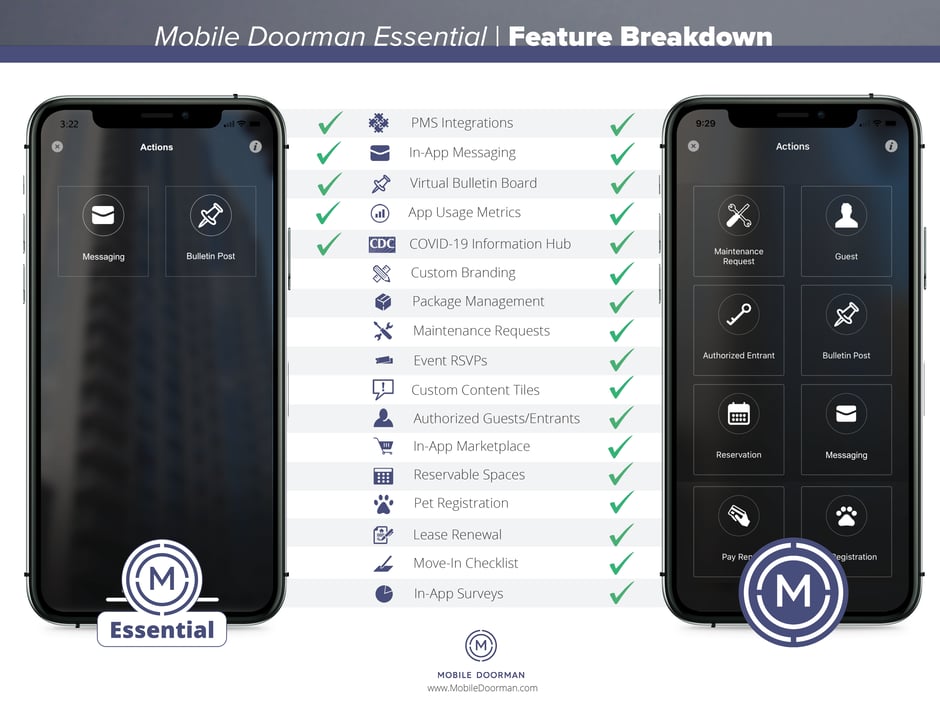 Mobile Doorman Essential features include access to In-App Messaging, Push Notifications & the Community Bulletin Board - securely connected to your Property Management System.
Once signed up for Mobile Doorman Essential, you and your community will have full access to its communication features. No time restrictions. No upgrades necessary.
---
Launching made easy, with Mobile Doorman Essential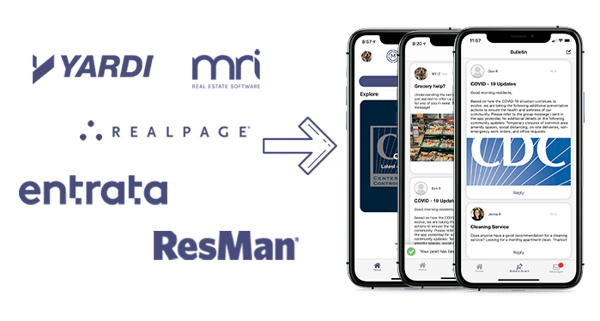 Let us do the heavy lifting to launch your new app with residents, with no interruptions in service or long hours of content-building necessary.
Simply fill out our 5-minute quick-start setup form and have your new app in 5 days or less*.
Once we receive your form, our team of Customer Success experts will ensure your new app is fully integrated with your existing property management system, as well as pre-loaded with all relevant content to make setup a total breeze.
Plus, with Mobile Doorman Essential, we take the pain out of launching new technology with residents, using automated messages sent directly to residents' email inboxes to drive quick adoption of your new app.
To launch your new resident app, simply:
Fill out our 5 minute quick-start setup form
One of our Customer Success experts will reach out to confirm information
Receive your new app in 5 days or less*
It's really that easy. No time restrictions. No upgrades necessary. Ready to get started?
---
Frequently Asked Questions
What property management systems do you integrate with?
Yardi, RealPage, Entrata, MRI, Resman
How does setup work?
First, fill out our enrollment form here
A member of our Customer Success team will reach out to you with a setup form, asking for your PMS credentials, staff contact information. Once you provide that information - your setup has begun! Our team will do all the work behind the scenes and you will receive access to your staff dashboard in 5 days or less*.
We will be asking for your preferred launch date to residents - this means that your residents will receive instructions to download their app and login. You control when that happens, the sooner you get your residents using, the sooner you can communicate!
I oversee multiple properties - can some of my properties use Mobile Doorman Essential and some use the fully custom Mobile Doorman product?
Yes! Any properties that you would like to get up and running in 5 days or less* using our essential communication tools can be enrolled in our Mobile Doorman App. At any point in time they can be transferred to our full suite of features and customization under your Management Company app with our premium product. Or they can stay a Mobile Doorman Essential user forever :)


Still Have Questions?
Send us an email!
Email us at success@mobiledoorman.com to speak with a member of our team today.
*Subject to Mobile Doorman implementation schedule and capacity